Cloud Computing is a game changing technology that has taken the world by storm! Why move to the Cloud?
Easily Accessible Virtualized Resources and Services at Your Fingertips!
- Increase efficiency and improve cash flow
- Flexibility
- Increase collaboration of resources
- Accessible anywhere and anytime
- Improve security
- Automatic software updates
- Virtualization at its finest
…and the list goes on!
---
As a concept, cloud computing represents a paradigm shift on how systems are deployed. As a technology, cloud computing refers to the applications and services running on a distributed network using virtualized resources and accessed using Internet protocols and networking standards. The key defining features of the cloud—the infrastructure—are that it is entirely virtual, invisible to the user, potentially located anywhere in the world, and requires no client installations or special hardware. In the cloud, you have access to necessary infrastructure, but the usual burdens of ownership, administration, maintenance, and operation of hardware and software fall to the cloud provider, not the end user.
Improve business continuity and scalability today with this pioneering Cloud Computing Toolkit. Small business owners searching for a level playing field alongside largely developed organizations can find all the resources they need to have the competitive edge right here! Individuals, managers, and businesses looking to reduce costs, access optimized resources, improve disaster recovery, and increase collaboration efficiency should look no further!
The Art of Service has designed this toolkit to introduce Cloud Computing concepts and provide you with the tools to successfully create a workable Cloud Computing culture in your organization.
This toolkit provides answers to all of your Cloud Computing questions and is designed to provide a guiding hand to assist you in improving your knowledge and understanding of Cloud Computing by offering a step-by-step, easy to follow roadmap. It also includes easy to use templates, assessments, presentations, and documents that can be adapted to your organization's requirements.
The PowerPoint presentations can be used to educate staff as the basis for management presentations or when making business cases for implementation.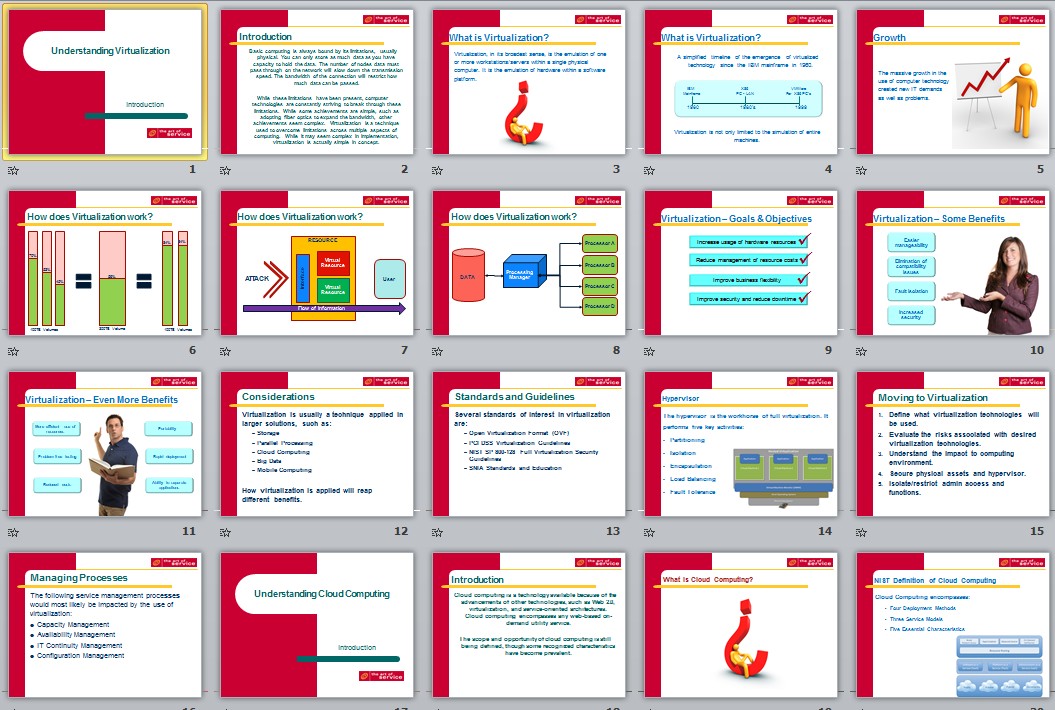 The supporting documents and templates will help you identify the areas within your organization that require the most activity in terms of change and improvement, and will provide a starting point when designing and implementing new designs, policies, and procedures.
The additional resources will enable you to improve your organization's Cloud Computing understanding and knowledge base.
The Complete Toolkit Includes:
Cloud Computing Toolkit

Toolkit Roadmap for Cloud Computing.doc
Cloud Computing Introduction Presentation.ppt
Cloud Computing Development Process.doc
Understanding Cloud Computing.ppt
Web 2.0 in Knowledge Management for Cloud Computing.doc
Cost Comparison Worksheet for Cloud Computing.xls
Working with Data in the Cloud.doc

Cloud Computing Design Documents

Cloud Computing-Availability Requirements.doc
Cloud Computing-Cost Model Template.xls
Cloud Computing-Detailed Design.doc
Cloud Computing-Functional Design.doc
Cloud Computing-Hardware-Software Resource Requirements.doc
Cloud Computing-Interface Design Specification.doc
Cloud Computing-Technical Architecture.doc
Cloud Computing-Security Service Requirement.doc

Cloud Computing Infrastructure Support Documents

Cloud Computing-AS-BUILT Template.doc
Cloud Computing-Business Continuity Strategy.doc
Cloud Computing-Component Failure Impact Analysis Worksheet.doc
Cloud Computing-Emergency Response Plan.doc
Cloud Computing-Service Outage Analysis.doc

Cloud Computing Project Initiation Documents

Cloud Computing-Budgeting Guidelines.doc
Cloud Computing-Business Plan.doc
Cloud Computing-Business Requirements and Feasibility Study.doc
Cloud Computing-Change Management Process.doc
Cloud Computing-Charging Policies.doc
Cloud Computing-Charging Template.xls
Cloud Computing-Project Initiation.doc
Cloud Computing-Project Scope.doc
Cloud Computing-Request for Change Form.doc
Cloud Computing-Risk Assessment Template.doc
Cloud Computing-Risk Register.xls
Cloud Computing-Service Based SLA.doc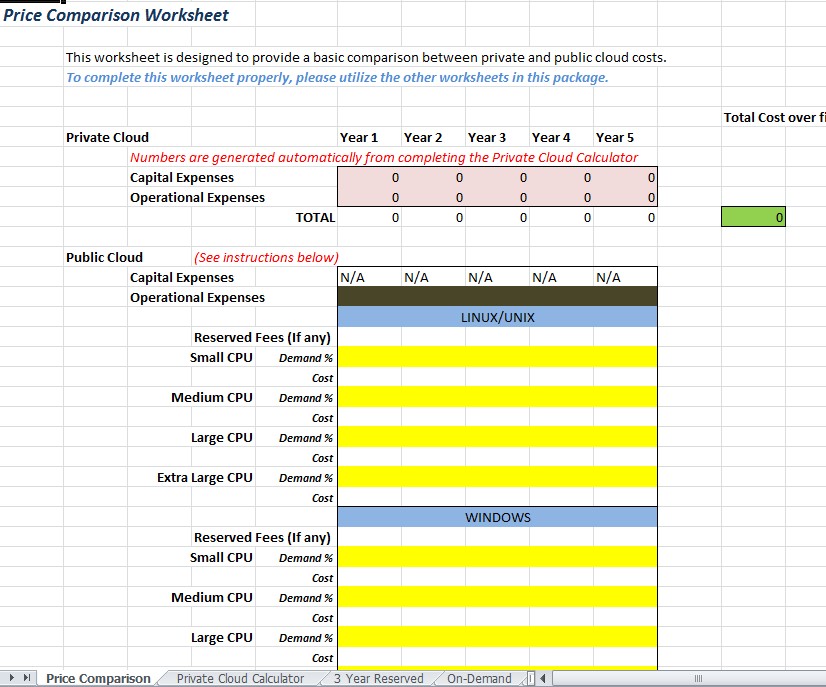 The moment you purchase the collection, the factsheets, presentations, and tools included above will be available to you through a simple download!
Need help justifying your investment?
It took us 80+ man-hours to produce the Cloud Computing Toolkit—analyzing, processing, selecting, editing, and building the 'flow' from the countless documents and data we have produced over the months (at least $50/hour that comes to over $4,000 of time).

In total, the end result—the Cloud Computing Toolkit—reflects over a full-time employee's fortnight work.

At the Art of Service, we know how important your time is for you and we also understand that nobody can substitute you in certain scenarios. This is why we give you the results without you having to do all the legwork; we do the researching and the analysis and the collating of information we find.

All you have to do is take the outcome of all that work and use it as part of your project—to make it unique to your job, project, or task at hand in a way that only you can do.
Purchase now and you have an instant ROI by having the right information at your fingertips and saving hundreds and hundreds of hours of research time.